If you spend a day wandering around the city, you'll find plenty of restaurants, cafes, unique shops, and interesting nooks and crannies to explore, but you might miss out on some of Adelaide's hidden jewels. Next time you land in South Australia's capital, here are a few things you'll definitely want to check out:
#1 Soak up some culture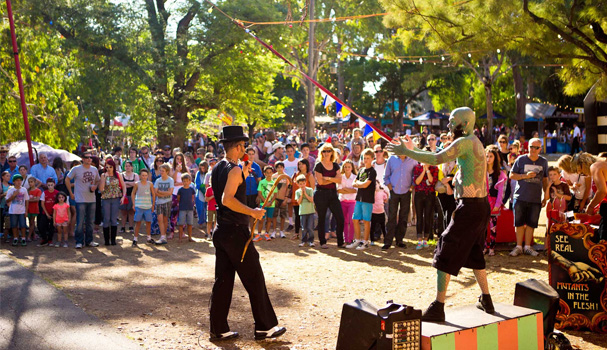 Adelaide is easy to navigate, with four terraces making a square around the CBD: North, South, East and West Terrace. Venture down to North Terrace to discover Adelaide's central cultural hub. Beginning at the train station and heading east, you can take an easy stroll past the Parliament building, the Festival Theatre, Government House and beautifully inviting gardens. If you walk just a bit further, you'll find the State Library, the South Australian Museum, and the Art Gallery of South Australia, all positioned within a stone's throw of each other.
Here is your chance to take advantage of free entry at the museum and art gallery (subject to which exhibitions are showing) and easily while away the hours at these cultural meccas. As a bonus, both the art gallery and the museum boast delicious on-site cafes that will keep your tummy full while your brain is busy soaking up new knowledge.
#2 Taste the rainbow
As well as being the largest of its kind in the southern hemisphere, Adelaide's Central Market is the city's hub for all things food. Hundreds of farmers and specialty shop owners arrive early in the morning to ensure that they have the freshest food available to the crowds of locals that mill through the market every day. From veggies and fruits to fresh-caught seafood and locally-pastured meats, you're sure to find something unique that will fire up your taste buds.
Visit the stalls that double as tiny cafes to taste daily made soups, breads, pierogi, falafel, and many more specialty items from a variety of vendors, some of whom who are born and bred in South Australia, and others who hail from faraway lands.
If you really want an insider's look, there are tours available that will teach you the history of the market, allow you to sample wares from various stalls, and show you tips and tricks for choosing the freshest, highest-quality items every time.
And even if you're just not that into food, you can pick up some second-hand books, a gorgeous bouquet of flowers, handmade jewellery, or one of the country's best coffees.
#3 Work up a sweat (and indulge your beach bum side at the same time)
Does hitting up your hotel's fitness centre sound like a waste of valuable vacation time? I totally agree! Work up a sweat and explore Adelaide with the city's free bike hire system. Check out City Bikes to see which parts of Adelaide offer bikes for hire at no cost, then strap on a helmet and get cycling!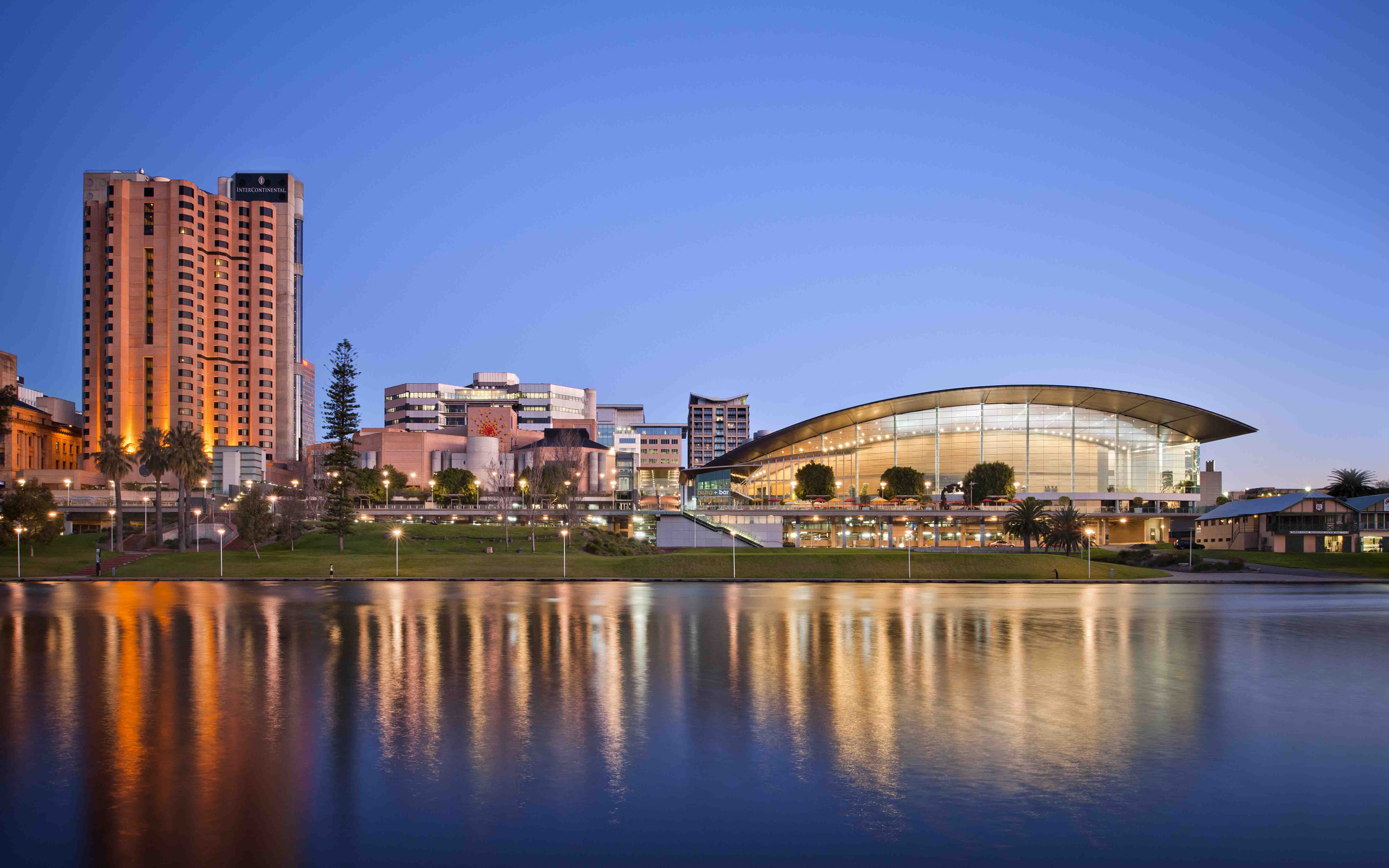 I suggest picking up your two-wheel wonder at the Torrens Lake weir, where you can take a leisurely ride around the lake while soaking in the sights of Adelaide.
Alternatively, take a lovely, flat and easy bike path all the way to Henley Beach square. If you are a slow rider, you'll need to invest about 45 minutes to make your way to the beach, but once you arrive you'll be rewarded with brilliantly clear ocean views, soft white sand, and a wide selection of cafes, restaurants, pubs and shops to explore.
#4 Divine vines
Adelaide is famous for its world-class wine regions: the Barossa Valley, Clare Valley, the Coonawarra… but the closest and most easily accessible region is McLaren Vale, and I happen to believe that it produces some of Australia's best wines, too.
The only problem? There are dozens and dozens of top-tier wineries to discover in McLaren Vale, and most of us don't have time to explore all of them during one trip. My solution is to follow the cheese and wine trail from Blessed Cheese, an award-winning cafe and cheese shop located on McLaren Vale's Main Street. Simply pop into the shop and tell the friendly staff that you're interested in the trail, and while you salivate over the luscious offerings in their display case, they'll pack a cooler bag full of four different gourmet cheeses, fruit, nuts, crackers, and a map to show you which wineries to visit.
At each stop on the trail, you'll receive a glass of wine that has been specially chosen to match one of your four cheeses. Once you've savoured each perfect pairing, either continue on with a full tasting of the winery's other offerings, or make your way to the next stop on the trail. There are two trails to choose from, so read through the brochure or ask the Blessed Cheese staff about their favourite route, then just follow the map and enjoy the bounty… it's that easy!
#5 Step back in time
Hahndorf is the oldest surviving German settlement in Australia and it shows. From the quaint streets to the pubs and hotels that date back to the 1830's, Hahndorf's rustic charm will capture you on first sight.
Only 20 minutes from the CBD, a visit to this small town makes for a perfect day trip, and once you arrive you can choose from a variety of activities: visit the Main Street cellar doors, pop into unique shops that boast handmade German crafts and gifts, tuck into a bratwurst feast at the historic pubs, or make your way to the famous Beerenberg farm and go berry picking.
The Beerenberg farm offers an onsite shop where you can choose from a huge variety of locally produced products and preserves before picking up a pail and walking out to the pristine strawberry fields to try your hand at finding a bucketful of sweet, juicy berries. Enjoy the sunshine and the quiet of the countryside as you make your way through the rows of strawberry plants, choose the brightest, lushest berries for your pail, and then take home your bounty to enjoy with some brilliant Adelaide bubbly or a selection of local cheeses.
Fuente: http://www.lastminute.com.au/vc/blog/top-5-things-to-do-in-adelaide/