Edo's Squid
It's impossible to resist the charms of this always-buzzing restaurant—the sort of big-hearted red-sauce joint that DC has had to make do without since the heyday of A.V. Ristorante (founded, as it happens, by the father of Edo's owner Ed Vasaio). Don't overlook the fried calamari, a masterpiece of frying, and order the oyster stew and cod chowder even if you're not in the mood for soup. 411 N. Harrison St.; 804-864-5488.
Heritage
This newcomer, in a restored brick storefront, has been packing them in since late last year with its smart, sometimes whimsical fare and potent cocktails. The full plates are richly comforting, but it's the small plates (shrimp crackers, pimiento-cheese puffs, chicken-liver pâté with red-beet gelée) that offer the biggest rewards. 1627 W. Main St.; 804-353-4060.
Lamplighter Roasting Company
This darling of Richmond's bohemian set is an out-of-the-way find for a light breakfast: micro-roasted coffee, excellent fresh doughnuts, and house-made granola. 116 S. Addison St.; 804-728-2292.
Lehja
Outside of DC's Rasika, this might be the best Indian restaurant in the region. Chef Mel Oza's lamb vindaloo doesn't just scorch; it balances the heat with an acidic tang too often missing from the dish. A seafood curry, a recent special, was a vivid rendering of the often-lush coastal cooking of India's Kerala region. The wine list, overseen by a Level II sommelier, is an unexpected treat. 11800 W. Broad St., Suite 910; 804-364-1111.
The Magpie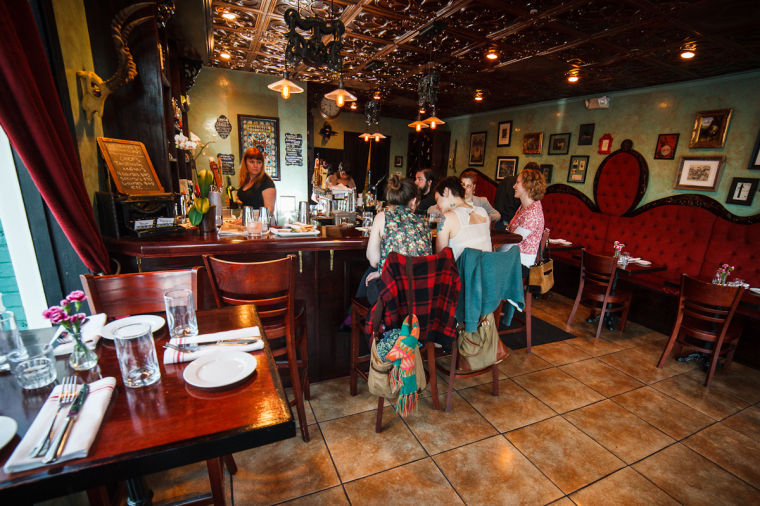 Chef Owen Lane is a hunter, which means he's his own best purveyor. His menu is studded with hearty exotica such as roasted rack of wild boar, and you can almost always count on finding good sausage (a recent version stuffed with pheasant, fennel, and chili flakes was rich and aromatic). Go for brunch, when you can linger on the long, bordello-style banquette with a zippy craft cocktail. 1301 W. Leigh St.; 804-269-0023.
Peter Chang China Cafe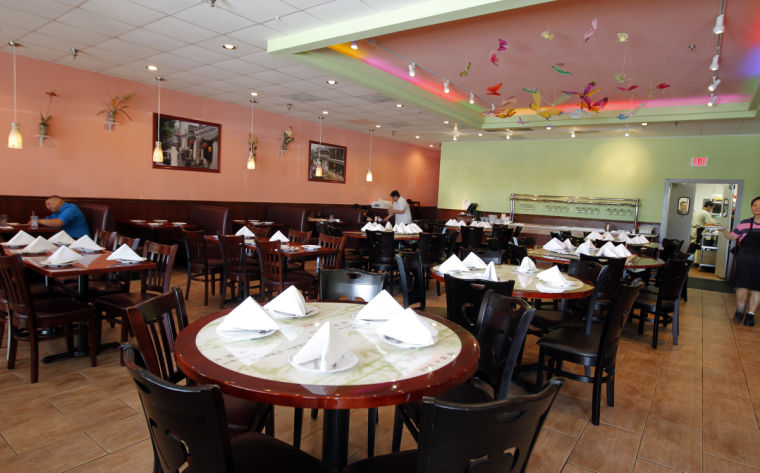 The much-stalked chef who made his reputation at a series of restaurants in Northern Virginia now plies his trade in Atlanta, Charlottesville, and Richmond. Call ahead to make sure he's in. If he is, order liberally. The signature dishes are cumin fish and scallion bubble pancakes, and in the master's hands they're magical. 11424 W. Broad St.; 804-364-1688.
Rappahannock Restaurant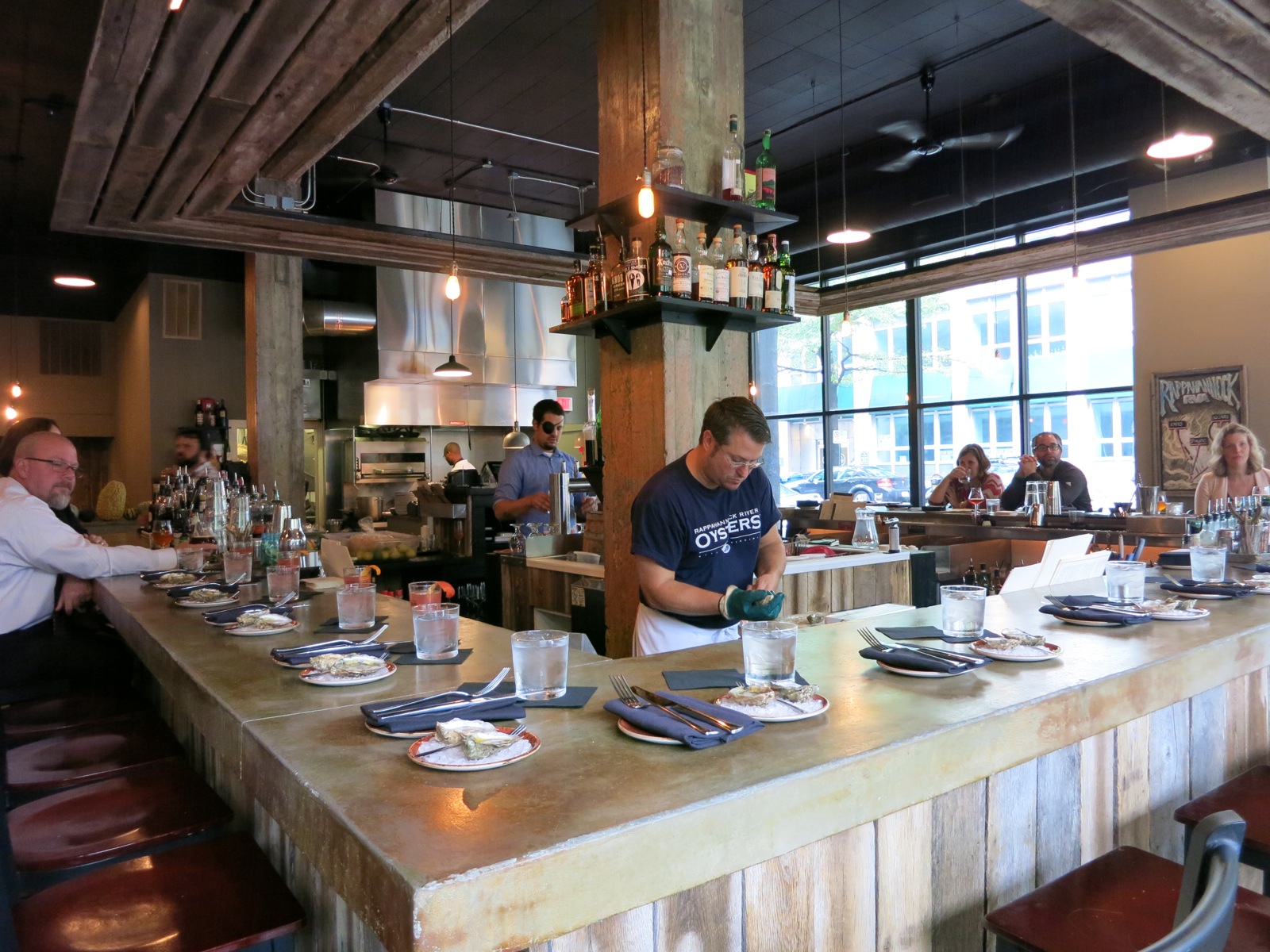 Fresh off the success of their oyster bar at DC's Union Market, cousins Travis and Ryan Croxton opened this restaurant in December. Rule of thumb: The simpler the plate, the better—such as a tray of cold, fresh local bivalves topped with nori granita and trout caviar. Katie Nelson, bartender at DC's Columbia Room, is overseeing the drinks menu. 320 E. Grace St.; 804-545-0565.
The Roosevelt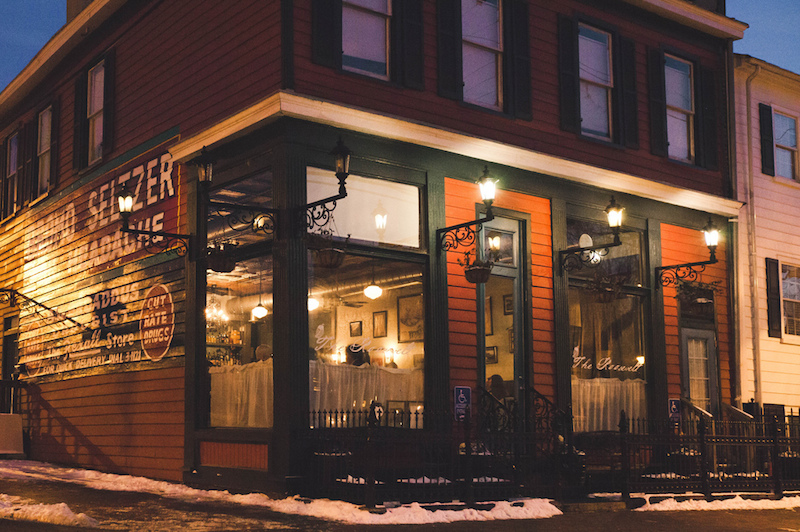 This lovingly restored apothecary is home to one of Richmond's most exciting eateries—the third hit for Midas-touch restaurateur Kendra Feather. Chef Lee Gregory's well-priced menu is an inviting update of Southern traditions (get the chicken-skin sliders with house-made pickles), and the all-Virginia wine list is a bold and brilliant stroke. 623 N. 25th St.; 804-658-1935.
Secco Wine Bar
Like the best wine bars, Secco is as good on the plate as it is in the glass. The zesty flavors of the rotating crop of small plates—think merguez sliders and anchovy-topped crostini—call for earthy reds, and the Italian-and-Spanish-heavy list is full of them. 2933 W. Cary St.; 804-353-0670.
Source:http://www.washingtonian.com/articles/travel/eating-your-way-through-richmond/