Steveston
An hour by transit from Vancouver (Canada Line SkyTrain to Richmond-Brighouse Station then a 401 bus) this pretty fishing village fringes the giant Fraser River. But its boat-bobbling wharf isn't just about wood-sided stores and great fish and chip joints (we recommend Pajo's) – there's tons of history too. Shipbuilding and fish processing made this one of BC's busiest communities in the late 1800s, and its two National Historic Sites evoke the story perfectly. The Gulf of Georgia Cannery tells you what working as a 'slimer' in a fish plant was like, while exhibits at the Britannia Heritage Shipyard illuminate everything from prohibition-era rum-running to WWII Japanese internment.
Richmond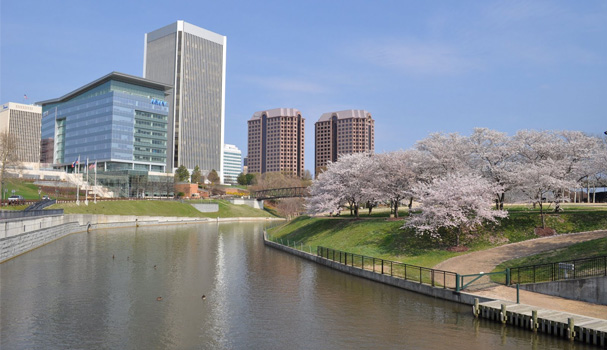 Steveston is a neighborhood within the City of Richmond but the two couldn't be more different. A 20-minute Canada Line hop from Vancouver, Richmond is the home of hundreds of businesses that serve the Chinese, Korean and Vietnamese communities, creating a rich pan-Asian flavour. Start with lunch at Parker Place (parkerplace.com), a Hong Kong-style mall with a food court like a hawker market that's perfect for sampling Canada's best Asian dining scene. Then dive into nearby Aberdeen Centre's huge Daiso (daisocanada.com) – Canada's only branch of the wildly-popular Japanese discount store.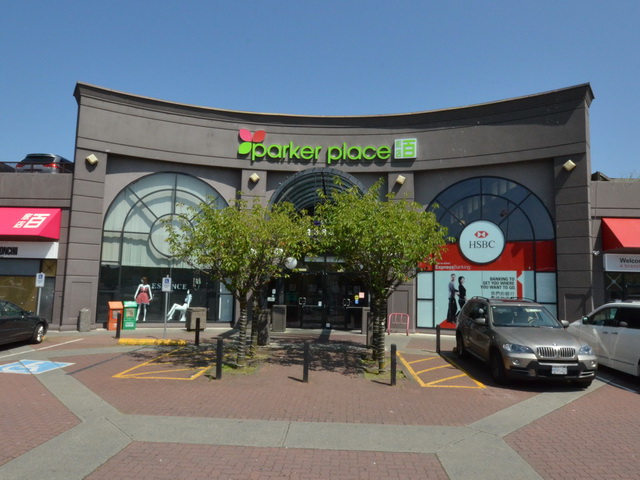 Dinner-wise, peruse restaurant-lined Alexandra Road – or hit the city's celebrated seasonal night markets. Richmond's two weekend-only May to October markets are steam-shrouded smorgasbords of everything from fermented stinky tofu to fried potato spirals on sticks. The most transit-friendly option is Richmond Night Market (richmondnightmarket.com), near Canada Line's Bridgeport Station.
New Westminster
It's a 25-minute SkyTrain ride from downtown to the one-time capital of the Colony of British Columbia. New Westminster – aka the "Royal City" – was the region's main settlement before Victoria took over in 1866. Start by window-shopping on historic Columbia Street then cross the train lines to the waterfront. New West has recently restored its shoreline with a boardwalk park that's ideal for sunning yourself while watching the boats tow logs along the Fraser River.
Learn about this vital waterway at the Fraser River Discovery Centre then stroll past the towering model of a tin solider to the indoor River Market. Next, snag a Re-Up BBQ (reupbbq.com) pulled pork sandwich and a waterfront table outside, just steps from the dock if you fancy a Paddlewheeler Riverboat Tour (vancouverpaddlewheeler.com).
Watery Escapes
There are dozens of other ways to hit the waves around the region. Harbour Cruises' (boatcruises.com) one-hour tour meanders along the Vancouver waterfront, but its half-day Indian Arm option is a much deeper excursion. As the city shrinks away, you'll be slowly enveloped in a forested, sheer-cliffed natural wonderland that feels like a Norwegian fjord. Look out for the community of Deep Cove on your cruise – and consider returning for a day of kayak or stand-up paddleboarding adventure. Deep Cove Canoe & Kayak offers multi-hour wilderness tours from here that make you feel like cities were never invented.
Squamish
Hire a car for a Sea to Sky Highway drive north of the city. The cliffside road is one of BC's most scenic routes but it's also home to several great attractions, mostly near the town of Squamish less than an hour away.
The Sea to Sky Gondola (seatoskygondola.com) is the area's newest lure. It shimmies 1920m up a tree-crowded mountainside for some spectacular panoramic vistas. At the summit there's a suspension bridge, forested trails and a view-hugging restaurant. The area's other attractions include the family friendly Britannia Mine Museum – don't miss the underground train ride – and the West Coast Railway Heritage Park with its vintage train collection. Also save time for Shannon Falls Provincial Park, home to one of BC's highest waterfalls.
Train to Whistler
The Sea to Sky Highway leads to Whistler. But if you're in complete vacation mode, take the slow train instead. Rocky Mountaineer's Sea to Sky Climb (rockymountaineer.com/en_CA_BC) takes a languid three hours to wind from North Vancouver to BC's favourite resort town: a perfect opportunity to drool on the window at passing canyons, snaggle-tooth peaks and roiling rivers tumbling beneath you. When you arrive, don't rush – there's plenty of time for lunch and a shopping stroll in Whistler before hopping the lazy train home.
Salt Spring Island
Alternatively, take a much faster jaunt. Salt Spring Air's floatplane service from downtown to the most popular Southern Gulf Island takes just 35 minutes. En route you'll encounter breathtaking ocean and archipelago panoramas before splashing into Salt Spring Island's Ganges Harbour – and just a few steps from Canada's best outdoor market. Running Saturdays from April to October, the market has more than 100 stalls that hawk everything from arts and crafts to food and produce, all grown or made on the island. Save time for Ganges' galleries, coffeeshops and restaurants – especially the Tree House Café – before hopping the plane home.
Fraser Valley
Via hire car, consider plotting a day out in the bucolic Fraser Valley, where Fort Langley National Historic Site should top your plans. A one-hour drive southeast of Vancouver – mostly via Trans Canada Highway – this fortified trading post was where BC's creation was officially announced in 1858. Witness the story recounted via heritage buildings and costumed re-enactors. Then it's be time to explore. Download some free Circle Farm Tour (circlefarmtour.com) maps and spend the rest of your time weaving around Langley, Abbotsford, Chilliwack and beyond – dropping into visitor-friendly farms, boutique wineries and historic attractions along the way.
Buntzen Lake
If you prefer the idea of being hypnotized by jaw-dropping views of mirror-calm water and emerald forests, Anmore's Buntzen Lake should also be on your itinerary. Perfect for a multi-hour relaxation with a bulging picnic hamper, this is a jaunt worth hiring a car for. Arrive early (it's an hour's drive east of Vancouver) to stake your beach spot and expect to spend the day sighing heavily and dreaming about a permanent move to the region.
Maplewood Flats Conservation Area
Take your newfound love of nature even further. Delta's popular Reifel Bird Sanctuary makes bird-watchers of many visitors, but North Vancouver's Maplewood Flats (vancouversnorthshore.com) is less crowded. A 40-minute bus hop from downtown, this tangle of trees, winding paths and protected wetland beach lures woodpeckers, ospreys and bald eagles – and there are gratis guided nature tours every month. It's the kind of tranquil BC spot that couldn't feel further from the bustling streets of Vancouver.
Source: http://www.lonelyplanet.com/travel-tips-and-articles/10-incredible-day-trips-from-vancouver