Endlessly entertaining and intriguing, it's easily walked and explored by bike and most locals will tell you the famous rain is merely a bonus. We've picked 10 reasons why you should already be planning your trip to Portland.
Beer, beautiful beer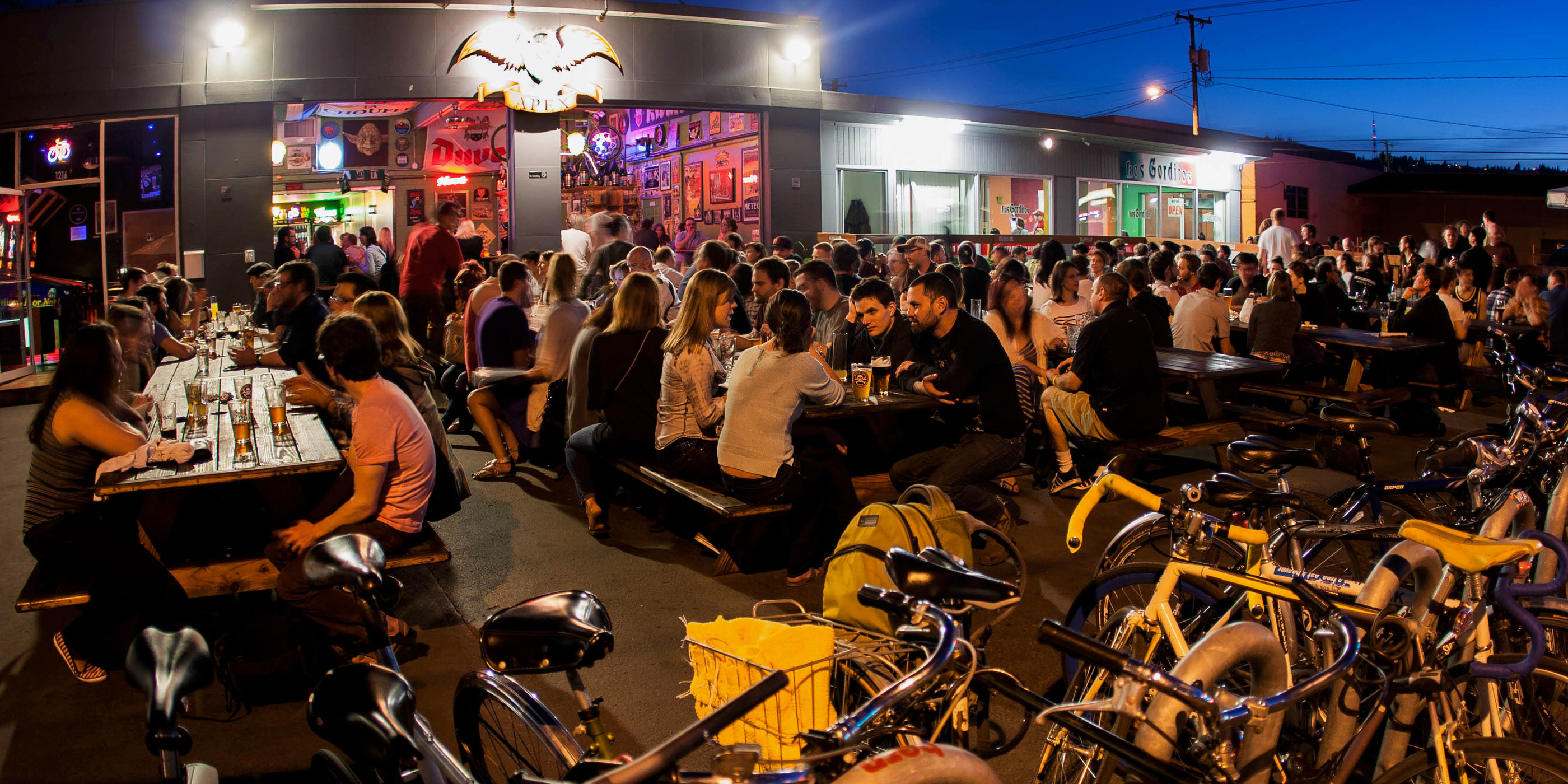 At least 30 breweries dot Portland and they're not turning out bland lagers. Rather the vast and funky range of brews is matched by the vast and funky range of breweries. You can quaff a Copacetic IPA in the minimalist surrounds of the fittingly named Amnesia Brewery (832 N Beech St) or a Rise Up Red Ale at Hopworks Urban Brewery, which nails two local priorities by serving organic beer and having a bar cyclists can ride up to. Better yet are purely neighbourhood bars, like LaurelThirst where you can try any of the many local brews.
Pedal power
Drivers in Portland often think the city puts bikes first and they're right. Streets with wide bike lanes network across the city and a lack of major hills makes it easy for people of all ages to pedal their way around. You can join the thriving cycling scene by renting a bike at Portland Bicycle Tours.
Food carts
In a city renowned for its food, you can find some of Portland's most inventive chefs clustered in pods, preparing meal magic in food carts that range from old vacation trailers to sheds where you'd store your lawnmower. A few faves: the amazing Mexican fare at La Jarochita (SW 5th Ave and SW Oak St, downtown), the garlicky porchetta sandwiches at Lardo and the perfect post-music-club Belgian fries at Potato Champion.
Saw it on Portlandia
An outlandish yet humorously insightful look at all things Portland, this hit comedy series has defined the city with its iconic line about Portland being 'where young people go to retire'. The Peabody Award-winning Portlandia skewers local pretensions and is a great introduction for those planning to visit.
Weird on show
'Keep Portland Weird' is more than an overly used, clichéd bumper-sticker – it's an ethos that ensures that a fully tattooed guy dressed as a transvestite clown riding a 10-foot-tall unicycle barely gets a second glance. Some places milk it, like the over-hyped Voodoo Donuts, which features weird names for weird doughnut combos, but the normalcy of the strange is endlessly fascinating.
Funky hoods
Downtown Portland is compact, historic, walkable and has a great riverfront park but the real fun is out in the compass-spanning neighbourhoods. Three winners: southeast's Hawthorn Street, with its cool blend of shops, cafes and bars; the north's Mississippi Avenue, which has an edgier, grittier mix plus a fab food cart pod; and northeast's Alberta Street, featuring galleries, shops, great little cafes and bars plus a monthly street party called Last Thursday that's pure Weird Portland.
Rain? Big deal!
Okay, it often rains every day in January and it rains a lot nine months a year (summer is sunny and warm), but it rarely rains very hard and all that water keeps things really green – including the luxuriant moss that grows on everything. It also keeps people inside the bars listening to bands hoping to follow local greats The Decemberists, Modest Mouse et al.
Experiencing nature
Round a corner in Portland and you'll likely be startled by the perfectly conical profile of Mt Hood, the 11,249-foot (3429m) volcano some 50 miles (80km) east of the city. On clear days its snow-capped summit looks startlingly close. Just west of downtown, Forest Park sprawls over 5100 acres in the hills; more than 70 miles (113km) of trails wander through dense forests of evergreens. Finally, see and smell the true meaning of Portland's moniker 'The city of roses' at the spectacular International Rose Test Garden.
Farmers markets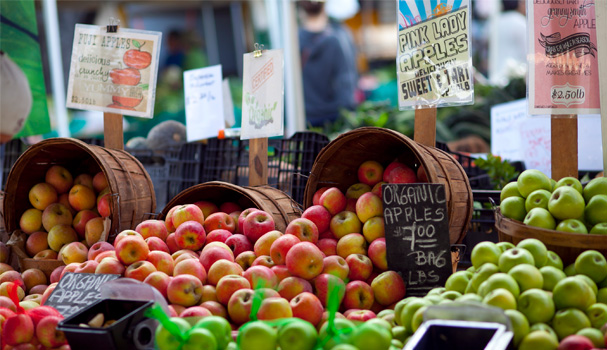 In an episode of Portlandia, the solution to the city's excessive produce bounty is 'We can pickle that!' But skip the screwtops and head to the farmers markets for famous berries, mushrooms from the rain-saturated forests, artisan-baked goods, ubiquitous food carts, prepared foods and a community vibe where love is celebrated amidst the tomatoes. Try the main Portland Farmers Market downtown or the buzzing neighbourhood version in Hollywood.
Bang for your buck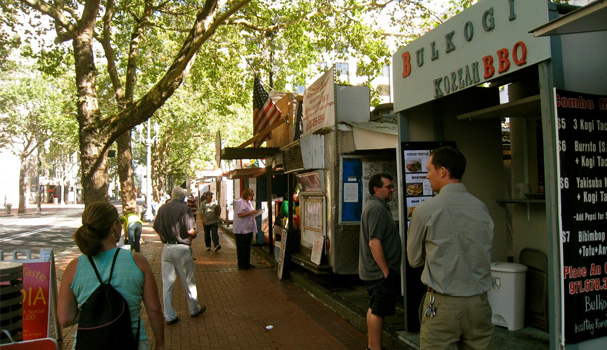 Pints of local beer are often under $4, Happy Hour food specials for under $5 are legion, food carts are bargains and all those underworked hipsters ensure that prices for almost everything else remain low (plenty of weekend hotel rooms are under $100, trams in the centre are free and cover charges are uncommon). Plus weirdness is always free.
Source:http://www.lonelyplanet.com/usa/pacific-northwest/portland/travel-tips-and-articles/77132